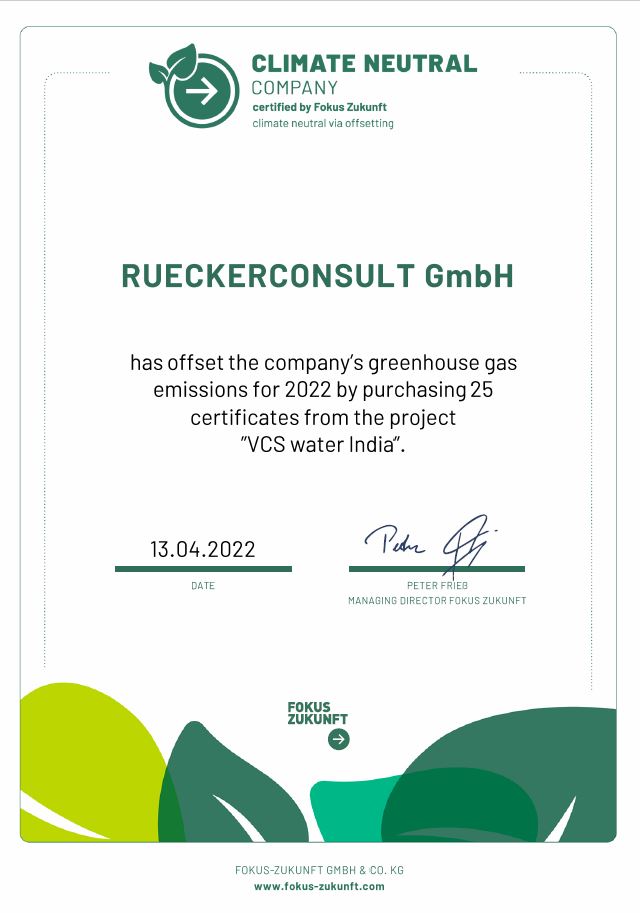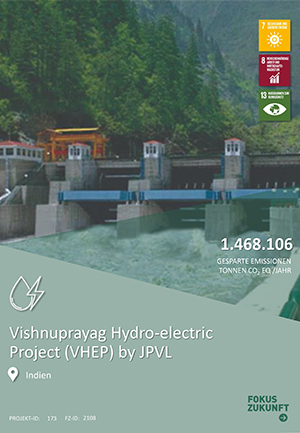 ---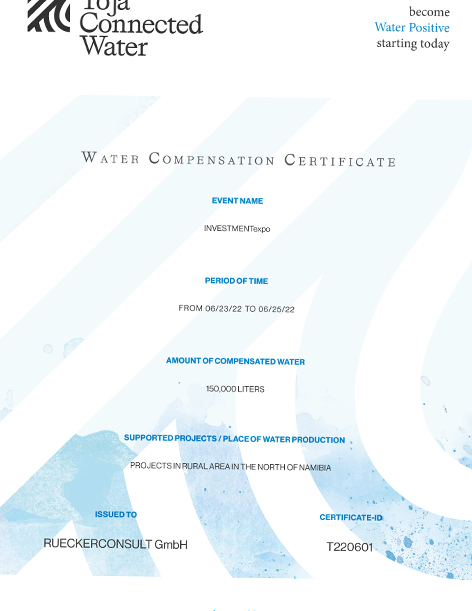 ---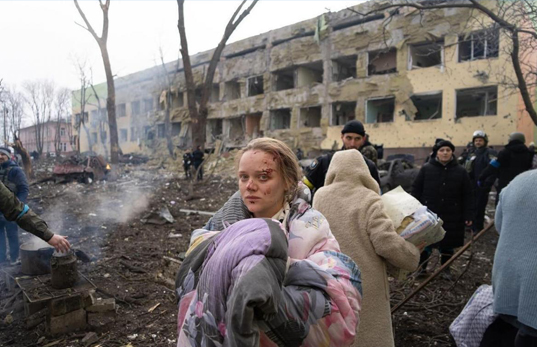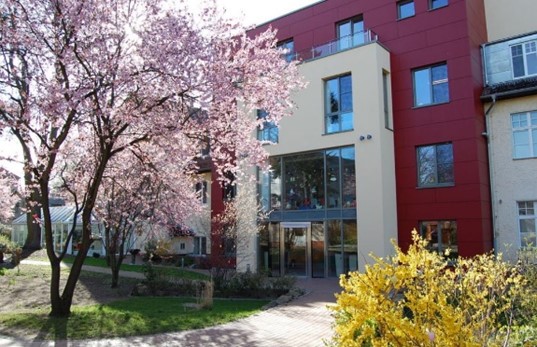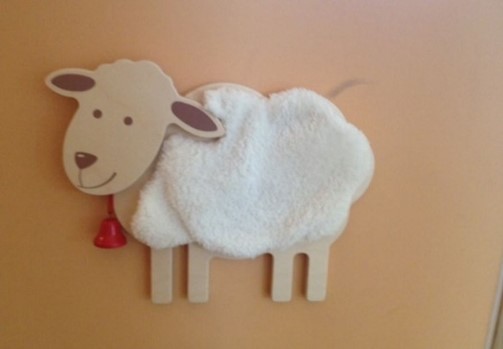 ---

ESG – environmental and social governance – is becoming increasingly important for all INVESTMENTexpo participants, and a corresponding amount of time has been dedicated to the topic on the programme.
As the organiser, we are also doing our part:
The INVESTMENTexpo 2022 is climate-positive
To this end, we support the Vishnuprayag Hydro-electric Project (VHEP) by JPVLin India. The Vishnuprayag Hydroelectric Project (VHEP) is a 4 x 100 MW run-of-river hydropower project on the Alaknanda River near Joshimath in Chamoli district in the Indian state of Uttaranchal. The project is being developed by Jaiprakash Power Ventures Ltd. (JPVL), a subsidiary of Jaiprakash Associates Limited (JAL). The project activity generates electricity from renewable energy from hydropower and sells it to the regional power grid UPPCL. As the project activity involves the generation of electricity from renewable energy sources, it reduces anthropogenic greenhouse gas (GHG) emissions that would have occurred if electricity was fed into the grid using fossil fuels. The project's average annual emission reductions for the crediting period are estimated at 1,468,106 tonnes CO2e.
A project summary can be found here
Detailed information on certification Project registration here
INVESTMENTexpo now also "water positive" thanks to blueplanet
With the help of the Frankfurt-based greentech company blueplanet, INVESTMENTexpo is becoming "water positive" for the first time. We are using blueplanet's service to offset the trade fair's direct "water footprint". This means: blueplanet generates more drinking water with mobile water treatment plants in deficient areas than is consumed by the event. For the expected 500 guests from the real estate sector, a total water consumption of 150,000 litres was calculated for the two-day event (including water consumption during arrival, toilet visits at the fair, showers in the hotel, etc.). blueplanet offers companies, institutions, NGOs or private individuals to become water positive via its platform "Toja Connected Water" (www. www.tojagoespositive.com).
Support for Ukraine
We directly support the Charity Foundation founded by the Ukrainian TV presenter Sergiy Prytula, which provides humanitarian and medical aid for the population and the soldiers defending Kiev directly in Kiev with a volunteer organisation. The benefits are transferred directly to the organisation without an intermediary distribution station, so that no administrative costs are incurred.
www.prytula-co.org/humanitarian
Social commitment – support for the Sonnenhof children's hospice
For every INVESTMENTexpo participant, RUECKERCONSULT will donate EUR 10 to the Sonnenhof children's hospice run by the Björn Schulz Foundation in Berlin.
Around 50,000 children and young people in Germany live with life-limiting illnesses. They and their families often wish to spend as much of their remaining time as possible at home and not in hospital. The Björn Schulz Foundation supports children, young people and young adults with life-limiting illnesses from the point of diagnosis. The Sonnenhof provides children and their families with comprehensive and professional support in the form of various outpatient and inpatient services.
Governance or corporate responsibility for us means the best possible health protection for the participants of INVESTMENTexpo
Your health is important to us. That's why there will be a comprehensive hygiene concept at this year's INVESTMENTexpo as well, consisting of distance areas, contact data collection, sufficient replacement medical masks and disinfectants, as well as regular room air cleaning that destroys possible aerosols. For this purpose, we were able to engage as hygiene partners the companies Blueplanet (www.blueplanetisgreen.com) as hygiene partners.